Be Bold. Be Bright.
Nexise manufactures many different types of ceilings custom tailored to each elevator cab design. Ceilings can be manufactured out of a variety of materials such as metal, aluminum, laminate, wood veneer and more. Whether choosing a suspended ceiling or facing the canopy of the elevator cab, it is equally important to select lighting that will coincide with the design and will set the proper tone to accentuate the design and materials used in the cab. We engineer each ceiling carefully selecting quality LED light fixtures set to the proper temperature, not only from a design perspective, but also for longevity of use.
The Jacob ceiling is a standard suspended ceiling manufactured out of metal with an island design. It features a typical tile design with LED down-light fixtures pre-installed and is on a fire-rated substrate. The Jacob ceiling is easy to install, light-weight and features emergency lighting as a part of the down-light fixture system.
The Benjamin design ceiling is a suspended ceiling that can be manufactured out of any type of metal finish. Perimeter strip lighting is featured all around the ceiling offering subtle ambiance lighting around the elevator canopy. The center features a custom art grille with an LED sheet light behind illuminating the art work of the grille.
The Franklin series ceiling is manufactured out of painted aluminum or metal sheets. It features custom edge lighting fixtures facing the interior of the cab, which are specifically designed to meet certain lighting specifications for your elevator design. With a modern and elegant design, The Franklin is an excellent choice for modern buildings seeking a unique look.
A minimalist suspended ceiling, The Lincoln is manufactured out of aluminum with one fixture in the center and perimeter lighting facing the canopy. This lightweight ceiling is easy to install, can accommodate a wide variety of design intentions and offers simplicity.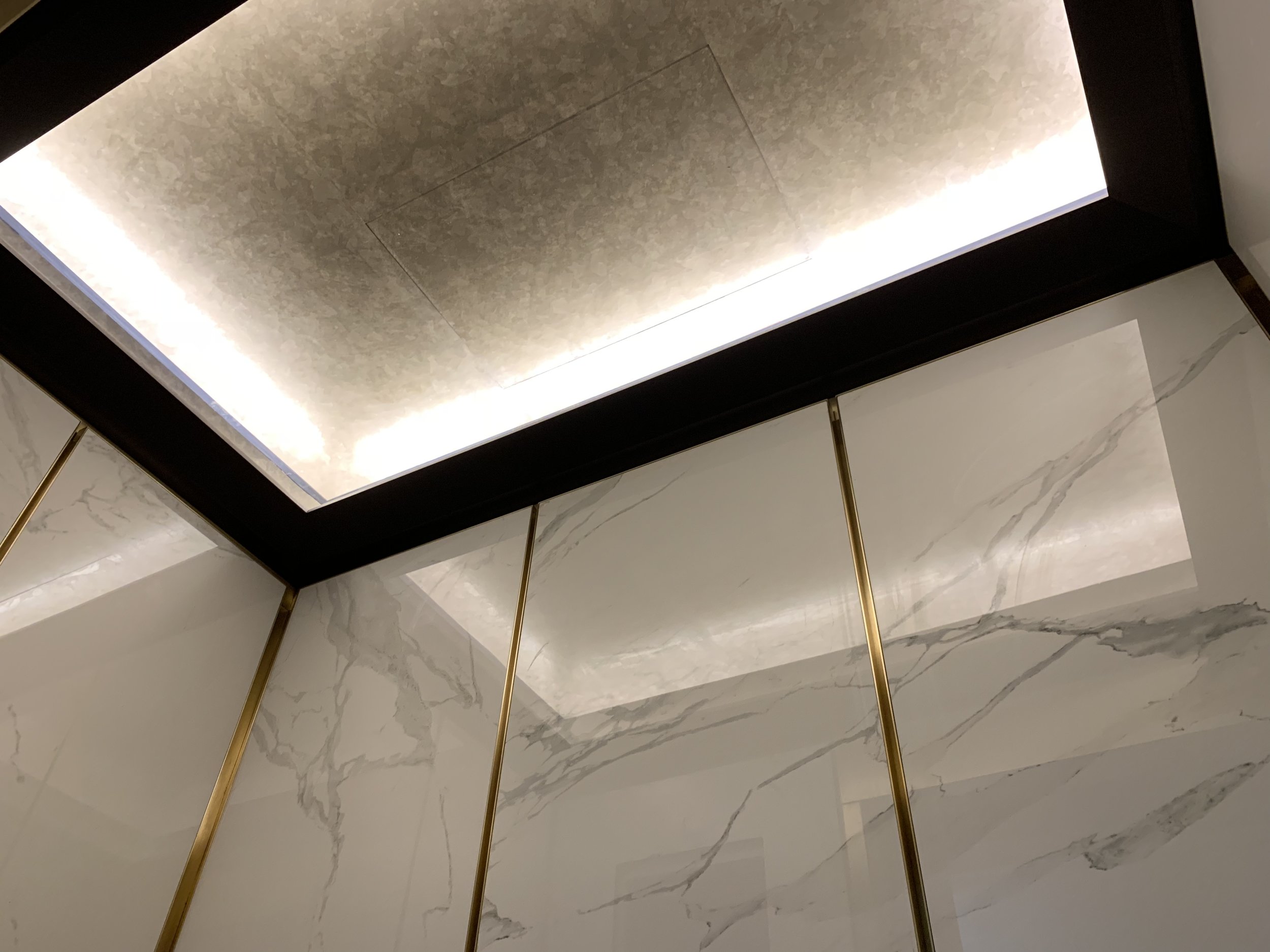 Setting a unique and warm tone for the design, The Edward is a one of a kind option for your elevator cab ceiling. The ceiling can be manufactured out of a variety of materials such as metal, aluminum, laminate and/or more. Around the perimeter is a custom wood cove with light fixtures behind, illuminating the suspended ceiling. The Edward is the choice to offer warmth to your design.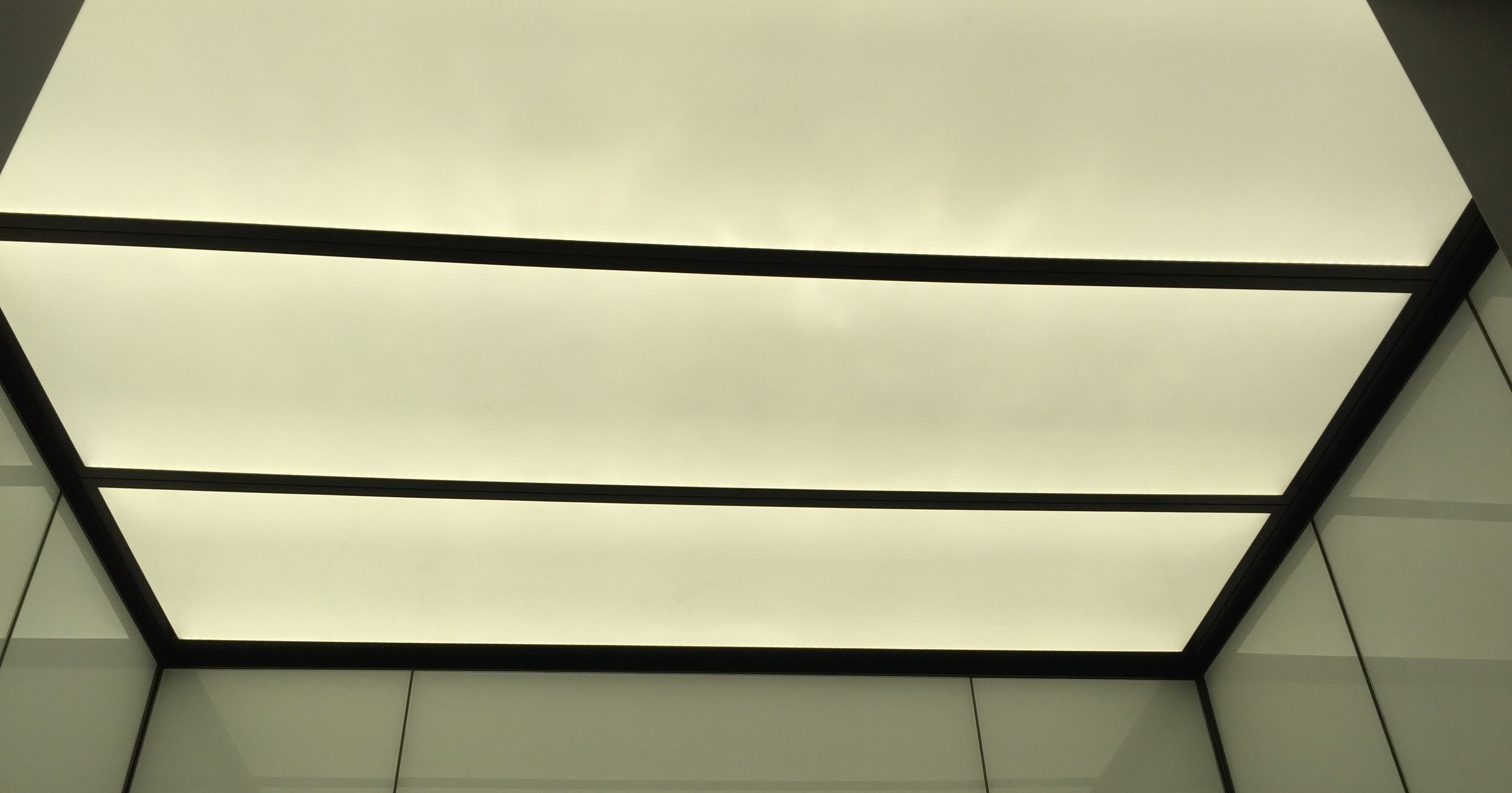 A custom "T-Frame" ceiling, The Alexander features LED light sheet panels which are available in several color options. The LED sheet is faced with plexi-glass and sits freely in the frame. The frame is designed to be symmetrical with the wall panels offering a seamless flow throughout the entire elevator cab design.